Apeejay School, Charkhi Dadri, Haryana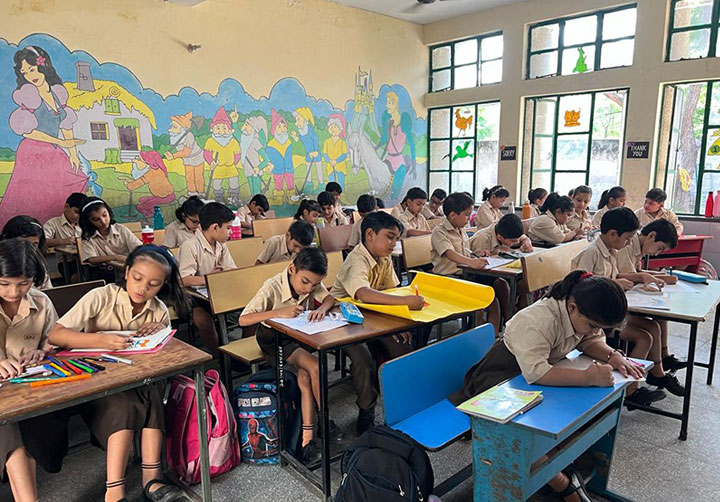 Introduction
All ventures begin with an idea, an idea springs from an objective, and an objective invariably has a commitment to the future. It is with this commitment to the quest for excellence in the field of education that the Apeejay Education Society is running this school. Apeejay School, Charkhi Dadri is a prime institution in this remote area providing state of the art learning facilities for students of the area.
To cater to the needs of those who need boarding school education, this school has been opened as the latest addition to the expanding educational facilities provided by the society.
It is a co-educational English medium progressive school. The objective of the school is to offer to young boys and girls a number of well organised and planned educational programmes and projects including Arts & Crafts, socially useful productive work, hobbies, games, computer education and social service to nurture the talents of the students and help them to develop a harmonious personality. This is done through an innovative and activity oriented curriculum aimed at child-centered education.
Find Us on Google
Error: Contact form not found.